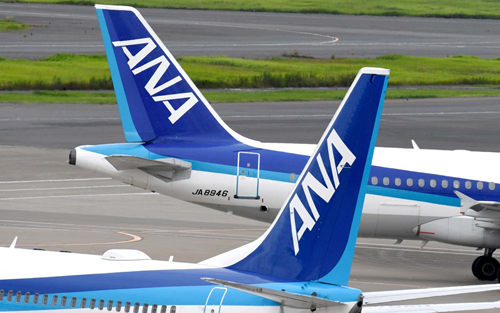 85.25% score also earns ANA third place globally in Major International Airlines (Network Category).
Innovative approaches help ANA achieve an impressive score from Flight Global
All Nippon Airways (ANA), Japan's largest and 5-star airline for six consecutive years, has been recognized by Flight Global for running the highest percentage of on-time flights among major Asia-Pacific airlines in the Network Category.
Aviation news portal Flight Global releases scores every year which rank airlines by their on-time arrival rates. ANA received an 85.25% score which topped the Asia-Pacific rankings and was good for third best globally.
"When passengers fly ANA, they are placing their trust in us. We believe that getting them to their destination on time is a vital part of the service that we offer," said Shinichi Abe, Executive Vice President of ANA. "While we strive to offer passengers unrivaled service and comfort while they are aboard our planes, these are extensions of our foundational view that our job is to help passengers reach their destination safely and on-time. Travel plans that were made months in advance can be thrown off by a delayed flight so we will challenge to continue innovating in order to deliver safe, reliable and stable service worldwide."
ANA will continue pushing forward and will adopt new approaches in order to improve its scores with each passing year.