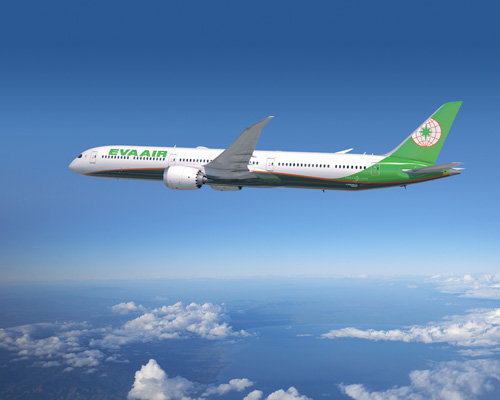 For the fifth year in a row, EVA Air has earned a coveted spot among AirlineRatings.com's World's Safest Airlines for 2018. AirlineRatings joins other global industry and government organizations that consistently recognize EVA for upholding high standards and making safety a top priority. Travelers can learn more about EVA's relentless focus on safety, get an overview of its quality services and find out where it flies at www.evaair.com.
Airlineratings.com is a one-stop airline safety and product rating and review website for carriers worldwide. The standards it used for its 2018 safety evaluations represent best airline practices established by aviation governing bodies, associations and governments, in addition to analysis of safety performance over the past 10 years.
AirlineRatings.com's editors and content curators are recognized worldwide for their expertise and deep knowledge of the aviation industry. After monitoring and evaluating 409 airlines, they identified the world's 20 safest airlines. Each of these airlines has earned AirlineRatings' maximum seven-star safety rating and met its high standards.*
"Our editors have been repeatedly impressed by EVA Air's attention to detail and its consistent safety record," said AirlineRatings.com Editor-in-Chief Geoffrey Thomas. "Airlines that concentrate on safety also usually offer the best inflight product."
For more than a quarter of a century, EVA has been uncompromising in its focus on maintenance, repair, upkeep, employee training, and service. EVA is one of only 10 airlines worldwide to earn SKYTRAX's 5-Star rating for the highest global quality. In its annual World Airline Awards, SKYTRAX has also singled out EVA for Best Business Class Comfort Amenities and Best Airline Cabin Cleanliness. TripAdvisor, the world's largest travel site, honored EVA with two distinctions, "Top 10 Major Airline in the Asia Pacific" and "Best Airline – Taiwan." SKYTRAX, Travel + Leisure and AirlineRatings.com have ranked it among the world's Top-10 Best International Airlines multiple times.
AirlineRatings has also recognized EVA's Premium Economy and Economy Class services in the top-10. In addition, SKYTRAX has scored EVA as the Best Airline Transpacific and, based on traveler feedback, as the world's third Most Loved Airline.
Based on evaluations by the Jet Airliner Crash Data Evaluation Centre (JACDEC), EVA has been recognized among the world's 10 safest airlines by Aero International Magazine 11 times. And it has demonstrated zero-defects in IATA's Operational Safety Audits (IOSA), performed every two years since 2005.
EVA steadily renews and upgrades its fleet by replacing older aircraft and introducing new, advanced models, including Boeing 777-300ERs and Airbus A321-200s. It will begin taking delivery of its first environmentally conscious, fuel-efficient, exceptionally comfortable Boeing 787 Dreamliners this year and plans to operate them on medium-range routes and some long-haul flights.
Source: evaair.com