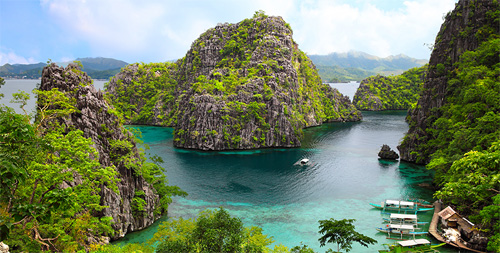 The Philippines' leading airline, Cebu Pacific (PSE: CEB), strengthens its Cebu hub network with the launch of direct flights to Busuanga (Coron).
Starting October 27, 2019, CEB's wholly owned subsidiary, Cebgo, will be flying twice daily between Cebu and Busuanga. The first flight departs Mactan Cebu International Airport at 7:25am, and arrives in Francisco B. Reyes Airport at 9:00am; while its return flight leaves Busuanga at 9:20am and arrives in Cebu at 11:00am. The second flight leaves Cebu at 10:25am, and lands in Busuanga at 12:05pm; while its turnaround flight departs at 12:25pm and arrives at 2:10pm.
"We believe that these twice daily flights will enable residents from Cebu and other parts of Visayas and Mindanao to explore Palawan, without having to make the trip to Metro Manila to catch their flights. With this direct Cebu-Busuanga route, the islands of Coron and Culion are easier to get to. This will also allow locals from the rest of Southern Luzon to easily connect to Cebu and its network of over 20 domestic and six (6) international destinations," said Alexander Lao, Cebgo President and CEO.
CEB is offering seats for as low as PHP299, base fare, from today until August 17, 2019, or until seats last. Travel period is from October 27, 2019 to March 28, 2020.
Aside from Cebu, CEB also operates flights out of six other strategically placed hubs in the Philippines: Manila, Clark, Kalibo, Iloilo, Davao and Cagayan de Oro. The airline's extensive network covers over 100 routes and 64 destinations, spanning Asia, Australia, the Middle East, and USA.