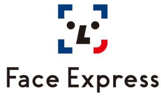 • ANA's Face Express to offer ticketless boarding option for passengers travelling out of Tokyo Narita Airport
• Contactless solution will further streamline boarding
TOKYO, July 15, 2021 – All Nippon Airways (ANA), Japan's largest and 5-Star airline for eight consecutive years, will begin using Face Express – an innovative facial recognition technology – to improve the customer experience and streamline the boarding process starting from July 19. Part of ANA's initiative to offer additional contactless services, the new check-in procedure will be introduced on international flights departing from Narita International Airport. The first flight to feature Face Express offers service will be from Tokyo Narita (NRT) to Mexico City (MEX) and ANA will look at expanding the list of eligible flights in the future, with plans to introduce it at Tokyo Haneda Airport.
"Over the past year, ANA has taken a number of steps to implement health and safety initiatives that increase convenience for passengers," said Masaki Yokai, Senior Vice President overseeing the Operations Support Center at ANA. "As we continue looking for new ways to improve the passenger experience, Face Express serves as a template for how we can harness the power of the latest innovative technology to help passengers travel safely."
To use Face Express, passengers can register photos at Narita Airport's automatic baggage check-in machines, allowing them to pass through the security check and the boarding gates without presenting their tickets. Face Express is the latest example of ANA Care Promise
, ANA's commitment to has embraced innovative solutions to streamline travel while improving passenger safety.
(1) Service schedule: to begin from July 19, 2021

(2) Applicable flight: NH180 departing from Tokyo Narita bound for Mexico City (16:40 every day)

(3) Areas:
Narita International Airport Terminal 1, South Wing
Automatic Baggage Drop machine: Zone C area
Security Checkpoint: Central area
Boarding gate: Gate 51-57A

(4) Procedure: